"

"Tobacco and Tears" Press - QuebexicoPirateRadio"
Bio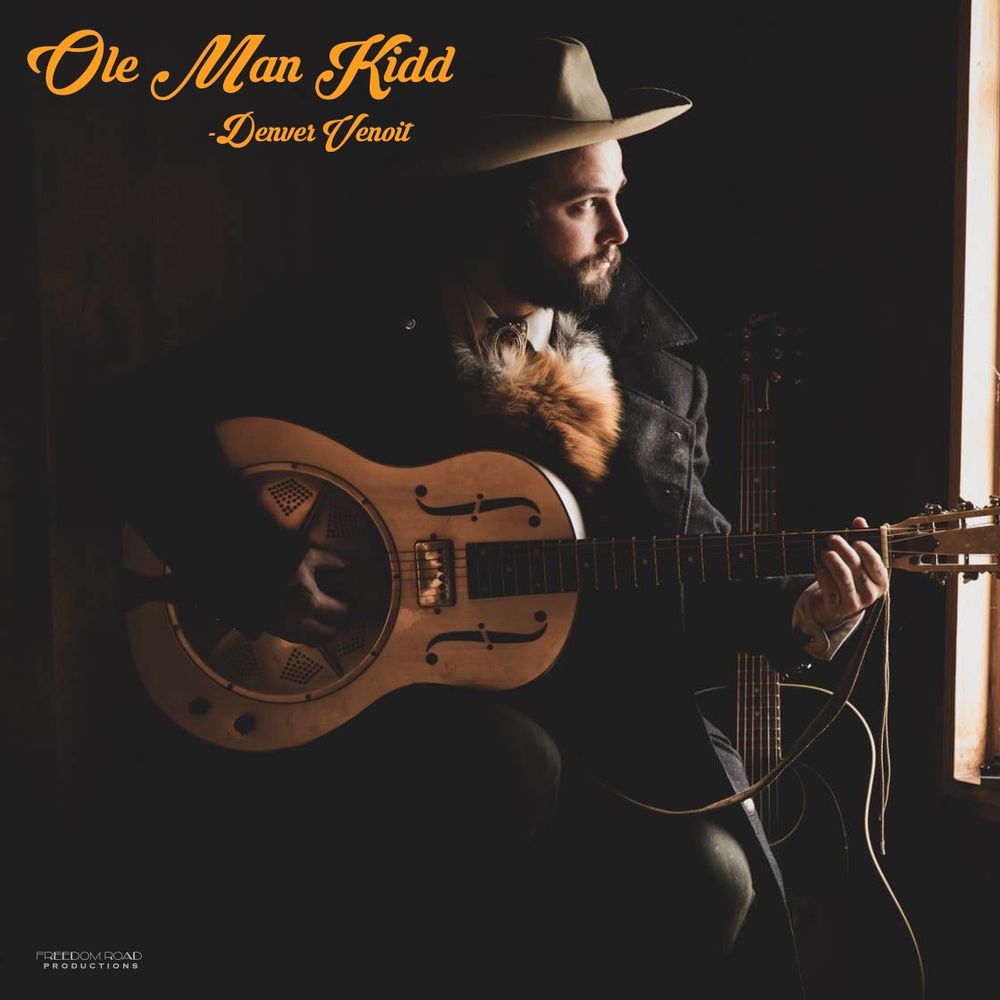 Country, Folk , Blues, Singer-songwriter
Denver Venoit, known in these parts as Ole Man Kidd, lassos lonesome tunes from the heavens that'll rattle your spurs and splash cold water on your face. Hailing from Shawnigan Lake, BC, Denver began touring across North America as a drummer, acquiring an unquenchable taste for travel along the way. He caught the blues the day his best friend died in his arms in a house fire in Montreal, and he has been wearing a cowboy hat and writing Folk, Country, Blues  songs ever since. 
The howl of the bottleneck slide Denver coaxes from his steel guitar replicates a lovesick longing authenticated by his roving. He's sung his songs to the wide open airs of the Yukon tundra, the Mojave desert, and the Saskatchewan plains, where he spent a season as a bison ranch hand. Ole Man Kidd's music is steeped in a sepia hue and shows a dedication to reflecting the tearful truths of both personal and common history.
"Tobacco and Tears-" - Shaun Steven Wolfe — QuebexicoPirateRadio
Music
0:00/3:57

0:00/4:17

0:00/7:08

0:00/4:40

0:00/2:22

0:00/1:11
Press / Reviews
"Try Again" is a Country American track, which presents a unique sound, which promises to please all lovers of the style. Check now on the link below his beautiful music!
-Gabriel Mestrinel of Roadie Music
"Tobacco and Tears" Press -  QuebexicoPirateRadio